About us
GEARTEC.CZ is a modern engineering company that follows a 80-year tradition in manufacturing of gear machines and gear inspection machines in the Czech Republic. Since we entered the market in 1998, we have focused on manufacturing of brand new, unique and high quality inspection machines for all types of gears in terms of single and double flank testing.
Products
Our machines meet your stringest requirements on quality of inspection and repeatability, stability of measurement by using advanced technology and sophisticated software. We do not see any obstacle we can't jump over.
News
Our sophisticated GTB system provides you not olny with a standard single flank inspection but a unique noise and vibration analysis, too. A set of professional accelorometers and microphones along with advanced software module shower you with requested data, diagrams and results that help you investigate on noise and vibration. Contact us for further information at any time!

More

It is our pleasure to inform you that we are participating at EMO Hannover exhibition this year and we will be more than pleased if you could stop by us for a while. You find us in the Hall 11, booth No F54. Please, come and talk to us if anything remains open and whether we can be of any assistance to you. Should you need more information about the exhibition, please find it here: The world's leading trade fair for production technology | EMO Hannover (emo-hannover.com)

More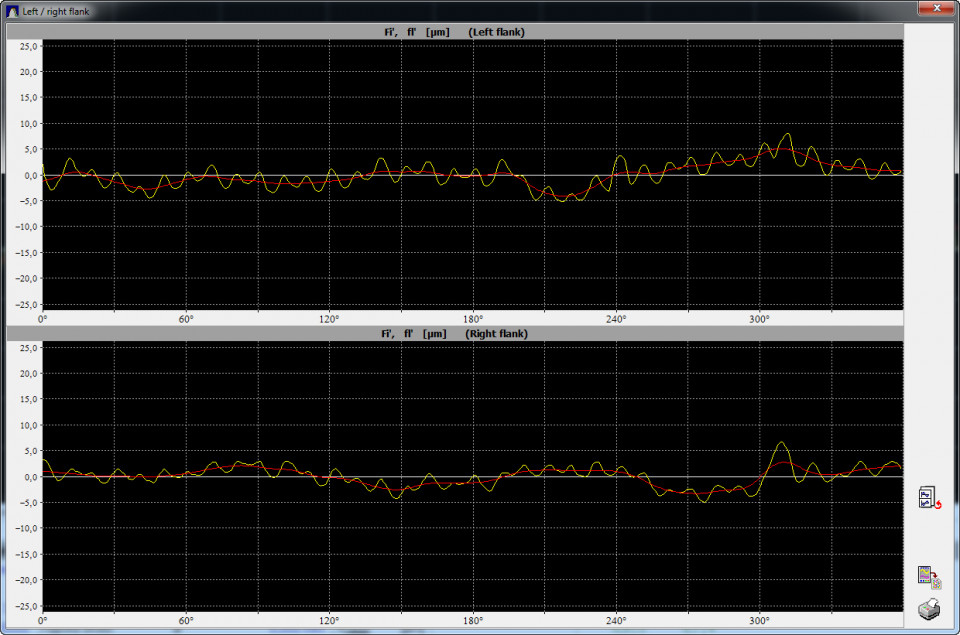 Software
Measuring application was exclusively developed by GEARTEC.CZ with all effort and our long-term experience. We update it constantly to the latest state of the technics and knowhow in the gear measuring. We believe, our measuring application is a fully professional interface for controlling the measuring process.
Easy entering of necessary parameters, transparent visualisation of measured results, various types of diagrams and many optional modules - all this counts for powerful and user-friendly tool in your hands.
Service
It is clear to us that the reliable service is an essential part of our relationship with customers.
We have significantly improved the planning of our service capacities and as a result, we are able to be in the right place at the right time.
Wherever possible and meaningful, we offer an online support in the first step, both to determine the exact condition of the machine and to make the necessary corrections.
Most of our service activities are related to regular calibrations of our instruments.
Our service team - with years of experience and equipped with professional tools – is here for you.